This is the news archive of articles from 2002.
All of the old news is listed in chronological order, with the most recent at the top.
---
December 2002
---
No Updates
---
November 2002
---
No Updates
---
October 2002
---
No Updates
---
September 2002
---
No Updates
---
August 2002
---
No Updates
---
July 2002
---
30th July
Bi Yearly Update
Ok, maybe I'm not that bad yet, but it doesn't help the motivation to update my site when I can't even get to it :-) The main reason for this update is that a couple of people have sent me links to their sites, I've had a look, and been impressed. They've put a link to me on their sites, and I didn't want to make them wait around for ages until I updated to get me to return the favour. Ok, that's enough babbling from me, if you were interested in what I had to say, you would have sent me email, not be reading this :-) Oh, because this is such a big update, there'll probably be a few things wrong, typos, broken links etc, please let me know about them. Here we go..
Kentucky Derby
There's a video available on this page with Melissa telling who she was going to pick in the Kentucky Derby. I can't make out what she says however. There's also an interview with Melissa at the Derby here.
CEIA Mother's Day Episode
There's a story here about the episode of CEIA that was shown on Mother's Day. It also details the other Mother's Day themed shows.
Changes to STTW
Quite a few things have been going on with STTW and where it's going in the last couple of months, I'll present some links in the order I received them here. First, an article about the changes between sixth and seventh seasons, Caroline Rhea leaving for example, that one's here.
David Babcock will be showrunner for the WB's "Sabrina the Teenage Witch" seventh season. He was formerly a co-executive producer on ABC's "Dharma & Greg" and NBC's "Suddenly Susan,". Babcock replaces Bruce Ferber on the Viacom-produced series. Insiders say Babcock was brought in to appeal to older viewers, as the network wants to age up the "Sabrina" audience base. There's another small article here about Melissa joining a music magazine in the seventh season, and that there will be four new cast members. There's more details about that here too. There's also a story about how Archie Comics won't let the subject matter of the STTW episodes mature, and it's causing issues, you can read about that here.
Lifetime Chat
Melissa participated in a live chat on Lifetime a while ago. You were able to read the transcript here, but it now appears to have been removed. If you are interested, send me an email, and I'll mail the transcript to you. If I get a lot of requests, I'll just put it on my site. The LA Times article about this has also been removed.
I attempted to participate in this chat, but was unsuccessful, due it being done with a badly designed MSN ActiveX chat applet (requiring you to signup for a Passport account), and me being stuck with only access to limited internet access, that chat doesn't work across (at Uni). The internet cafe was shut, ended up attempting to use an internet kiosk, but it ran on Netscape, and as the chat applet was ActiveX, it needed a plugin to allow you to use ActiveX plugins, but because it was a kiosk, you couldn't install it, and then the kiosk crashed anyway. So I gave up. Wow. I just went on for a paragraph about stuff no one cares about! :-)
TV Melissa is embarrased to watch
Melissa appeared briefly on E!'s special "TV's Guilty Pleasures", about shows that celebrities are embarrassed to admit they enjoy. Melissa said that her and her boyfriend (not sure who that was at the time) enjoyed watching "Blind Date". Melissa was also in "ABC's Instant Classic Bloopers", in an outtake from STTW shown a couple of days later.
RFK Stadium Race
Apparently the parking lot at RFK Stadium was transformed into a state-of-the-art race track for the Cadillac Grand Prix, and one of the events was a celebrity race which Melissa participated in. There was a small mention about this in the SunSpot, listing the celebrities selected to take part in the celebrity event, however it has now been moved into their archive, and you need to pay to read it. If you want it, email me, I'll send you the relevant part. There's an article about this race here. There are some photos here, here, here, and here.
Sabrina mention on Buffy Finale
In the season finale of 'Buffy the Vampire Slayer' (about halfway through the 2-hr episode), someone referred to Willow thusly:
Andrew: "We're just supposed to sit around waiting for Sabrina to show up and disembowel us?"
Humerous Picture
Carlos sent me a pretty good picture, I'm not sure if he made it, but it's good nonetheless. I've put it up on my site, and you can view it here. Thanks Carlos.
Fashion
There's an article here, about the stripy pants people have been getting around in, supposedly influenced by the new Austin Powers movie. Melissa is mentioned as one of the people spotted getting around in them. Somewhat unfortunately, Kirsten Dunst is the person in the picture accompanying the article (although I don't mind Kirsten Dunst, would have rathered a picture of Melissa :-)
More Pictures
Donald Ferry has put a few pictures of Melissa up on a page on his site, you can see them here. I'm not sure when these are from, or where Melissa is in the pictures. Very nice.
Cannes Film Festival
Melissa attended the 2002 Cannes Film Festival in May, you can see some images from that here. More images here, here, here, and here. Looking _very_ nice indeed! Also, Melissa also appeared in the middle of an E! special about the Cannes Film Festival, and the Cannes Film Festival Fashion Police special. There are even more pictures from this on this page under "Special Events". There are some pictures from the E! specials available here, with thanks to Donald Ferry.
New Movie - "Jesus, Mary and Joey"
Melissa will be starring in a Vincent Pegano film called "Jesus, Mary and Joey" as a very religious young woman in a small town who meets up with a less than religious alter boy who's only in church to satisfy a bet. The comedy is being shot in Providence Rhode Island and will also star Olympia Dukakis, Charles Durning, Jennifer Esposito, Stacy Keach and Dan Lauria.
Melissa picture available for print
A still from the opening sequence of the 5th season of STTW is available as a print, you can view/buy it from here.
New Sites
A few new Melissa sites have popped up, and are very nicely providing links to my site, so I'm going to do the same from them, first, there's "Clago.com", which provides some images and information, but is mainly a directory, providing links to other sites, and there are currently 42 Melissa sites linked to there.
There's a French Melissa site too, which you can visit at www.melissa-joan-hart-fr.com but it's in French, so if you don't know French, I don't know how much use it will be to you :-) (But it's not all that hard to work it out)
There's another site at www.mjhart.com, it's a good source of pictures of Melissa.
There's yet another new site at www.mjhjunkie.com, it's good for information and pictures.
Backflash
The movie Melissa was in recently has now been released on DVD, and you can buy it from Amazon.com here, (gee, I should have signed up for Amazon's associate program, then I'd be making something out of providing that link! :-) There's a review of it here, by Steve Rhodes, he gives it 1 star out of 5.
Course of Nature
Apparently Melissa is currently going out with Mark Wilkerson, there are some pictures of her with him and the other members of "Course of Nature" here. Melissa met Mark at the Kentucky Derby in May. Melissa is now flying all around with Mark as his band tour with Creed.
Humorous Page
There's a rather humorous page about Melissa and smoking here. It shows a few pictures of Melissa after she's given up smoking, and taken up eating instead.
Laureus World Sports Award in Monaco
Melissa was seen at the Laureus World Sports Award in Monaco, and there's a picture of her at it here.
America's Funniest People
Donald Lancon Jr writes: 'America's Funniest People' is being aired by TBS in the mornings again. The airing times are somewhat unpredictable, but always in the 4-6am ET time period. Melissa cohosted an episode of this show shortly after some very noticeable dental work to "fix" her teeth (post third-season CEIA, but pre-fourth -- original airdate, 17 Oct 1993). The regular cohost at the time was Tawny Kitaen and the title had been changed to 'The New America's Funniest People'. Melissa's episode should be airing sometime in the future. Based on past experience, Melissa's episode comes up very soon after the change of title and cohost. So, if you're interested, you'll have to keep a sharp eye on it.
---
June 2002
---
No Updates
---
May 2002
---
3rd May
Finally updating
Ok, here's another so-late-it's-not-funny update.. quite a few things to cover in this one, stuff from as far back as March here, including Melissa's 26th Birthday.
Melissa's Birthday
It was Melissa's 26th birthday over 2 weeks ago, I haven't sent a card yet (slacker!), however Donald Lancon Jr has confirmed for me that the 2nd and 3rd fanmail addresses above are correct. It was Paula Hart's birthday on the 25th April, and Emily's 16th birthday yesterday (May 2nd). Brian's 18th birthday will be on the 19th May, and Trisha's 24th birthday will be on the 29th May. If you look here, you'll see Associated Press' "Today in History" page, for the 18th April.
Photo Galleries
A few new photo galleries of Melissa have popped up, there's a Yahoo one here, a gallery of Melissa at the Kids Choice Awards here, and a gallary of Melissa at the "Maxium Hot 100 Party" on 25th April here, and here.
Not Another Teen Movie
I went and saw "Not Another Teen Movie" a couple of weeks ago, when it opened, Melissa has a small (tiny) part in it, and if you're totally obsessed, then you can preorder the DVD of the movie here, Amazon probably has it for preorder too.
Intimate Protrait
Melissa had her own "Intimate Portrait" episode on Lifetime, which was aired on the 29th April, details about the show in general are here, Melissa's show airing was followed by a chat, of which there are details here. I wasn't able to participate in the chat unfortunately, I wasn't able to get near an internet connection where the silly chat applet would work, and I didn't want to sign up for a passport account either. Why can't these chats just be done properly? Family Reunion: A Relative Nightmare and Silencing Mary were also shown on the 29th April, on Lifetime. Also, Melissa was interviewed for Barbara Eden's Intimate Portrait, which aired on the 15th March.
Kids Choice Awards 2002
Nickelodeon ran their "Kids Choice Awards" again this year, Melissa was nominated in the "Favorite TV Actress" category, but lost out to Amanda Bynes. You can view the results here. Melissa was scheduled to appear as a presenter, I'm not sure if she did though. There's a gallery of pictures of Melissa at the KCAs here.
Just Shoot Me
The episode of Just Shoot Me which Melissa guest starred in, "Fast Times at Finchmont High", was shown on the 22nd March, on Fox. This episode was also shown in Australia recently, however I forgot to watch/tape it, so there's no digitised version available. Plot outline of the episode is as follows:
"Finch brews up trouble with guest star Melissa Joan Hart in this sex-obsessed episode. At Maya's request, Finch poses as a high-school student à la Johnny Depp in 21 Jump Street. But instead of narcing on drug pushers, he's there to open the secrets of boys' hearts for Blush readers. Things get sticky when the 33-year-old senior romantically attaches himself to a saucy cheerleader (Hart)."
Movie Premieres
Melissa appeared at the premiere of the rerelease of E.T. on March 16th, at the premiere of "Sorority Boys" on the 14th March, and also at the premiere of "Big Trouble" on April 2nd. There's a picture of Melissa at the E.T. premiere here. Benjamin Wiehn think's he's spotted a new tattoo in that picture, on Melissa's foot, and also her toe ring is missing.
N.E.D.A.
The National Eating Disorder Association was mentioned in a recent Newswire story about the media's involvement with eating disorders. The story also mentions that Melissa appeared in a full page ad for the National Eating Disorder Association, in the March issue of In-Style magazine. The ad promotes an anti-dieting approach to eating.
TV Appearances
A few shows featuring Melissa have been shown recently, including "All-Star Bloopers" with outakes from Sabrina the Teenage Witch, and also has Melissa appearing. "Love American Style" was also show, plot outline being "Melissa Joan Hart and Matt Letscher star in the main story as two antebellum Southern lovers who squander an afternoon trying to free her from bustle and buttons.", and also, the "Touched by an Angel" episode starring Melissa was shown.
New Sabrina site
There's a reasonably new official Sabrina site, put up by Paramount, you can view it here. It features details about the latest upcoming episode each week, amongst other things.
E! Factsheet
There's a factsheet about Melissa on E! now, you can view it here. It's just got the same details thet you've probably read on every fan site though, so don't get too excited :-)
Melissa on "Noggin"
Nickelodeon and Sesame Workshop have produced a new commercial free education network, called "Noggin". Melissa appeared on Noggin on Apil 1st, to introduce each show, and detail firsts in her life. Details are available here, and the same details are here too. Details about how Melissa's appearance actually went off, are here, and there's a page about Clarissa too, which you can see here.
Tennis Star Andy Roddick guest star on Sabrina
Tennis player Andy Roddick is guest-starring on "Sabrina, The Teenage Witch.", in an episode called "The Competition," to help Sabrina learn tennis. More details are available here.
Melissa in Playboy
Don't get excited. Melissa apparently appeared in the "Grapevine" section of the May 2002 (US) edition of Playboy, because she apparently wore a sweater top which is revealing (if you have a good imagination) to an unknown event.
Melissa at country music party
Melissa was supposed to be appearing at a country music/derby party around April 20, I don't have any pictures of the event however. More details are available here. Melissa was also supposed to be involved with the Mint Jubilee party.
LA festival of books
Melissa was supposed to be appearing at the "LA festival of books" on April 27th, to conduct a special reading of "The Tale of Peter Rabbit" to mark the centennial of Beatrix Potter's classic children's story. Don't have any pictures yet.
No Melissa at Toyota Grand Prix
Melissa did not appear in the Toyota Celebrity Race this year, however she will be appearing in the celebrity race for the National Grand Prix. More details are available here.
New Fansite
I received an email about a new fansite, called "Behind the Glass", featuring a few different celbrities, of which Melissa is one, you can view that site at www.behindtheglass.cjb.net.
Chnage of STTW
In the new season of Sabrina, a few major changes have been made, both the Aunts have left, Josh and Miles are also leaving (can't say I'm sad to see Josh go), and the show will focus more on Sabrina and Roxy, which Melissa describes as being similar to "Laverne & Shirley", hmm don't like the sound of that much. More details are available here.
About a Boy
There's a new movie starring Hugh Grant opening soon, called "About a Boy", Melissa might appear at the premiere, as she did for "E.T.", "Sorority Boys" and "Big Trouble" recently. Anyway, click on the banner below for more details about the movie: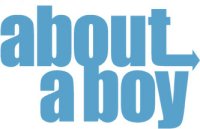 ---
April 2002
---
No Updates
---
March 2002
---
2nd March
Sabrina's Perfect Christmas
Owen Rudge has sent me another update on "Sabrina's Perfect Christmas", the christmas episode from the 5th season of Sabrina. Apparently it was shown in the UK, on Boxing Day, and out of order from the rest of the series. That should be it for another 9 months or so :-)
Melissa at AMAs
Melissa appeared at the American Music Awards, and E! Online has a small review of the fashion, you can read it here. Also, after the last update, when I mentioned that I did not have any media of the AMAs, or the People's Choice Awards, Boogaloo wrote to tell me that he has media of them on his site, at www.mel-tv.com.
WB releases spoilers for Feburary
Lucky I'm so slow, these aren't spoilers anymore :-) Oh well, you know what to do.. here.
National Grand Prix of Washington, D.C.
Celebrity Match Race for the National Grand Prix is planned for July 20, Melissa is scheduled to drive in it. The race format will be different to the usual, each celebrity is paired with a professional driver, each drive one lap, and see who is the fastest team. You can read more about it here.
Premiere of "Crossroads"
On Monday, 11th February, the World Premiere of the movie "Crossroads" took place. Melissa was announced to be a guest who would be appearing, and did so. The movie was released on the 15th February. There's an interview with Melissa about the movie here, and some photos of Melissa at the premiere here. There's also a fashion review of Melissa at the premiere here, by E! Online, not too glowing, and not funny either :-( And there's another picture of Melissa at the premiere here, with thanks to Donald Ferry, you can visit his site here.
Melissa on Mad TV
Melissa appeared on Mad TV as a special guest, on the 23rd February. Other guests included Insane Clown Posse; Master P; and Adam Carolla and Jimmy Kimmel, Frank Caliendo, Kathryn Fiore. It was shown at 9pm Mountain Time, on fox. I'm not sure exactly what Melissa did on there, I haven't seen any media from it. Maybe Boogaloo has some on his site :-) There's more details about it here.
Vagina Monologues
Apparently Melissa was going to appear on The Vagina Monologues when it was shown on HBO on the 14th at 9:30pm. Melissa was not listed on www.hbo.com as being in the cast, just Eve Ensler, Howard Stern was the source as saying that she would be. A segment about it was shown on E! News Daily on the 14th, saying she would be appearing. Did anyone see it?
Women with Heart(TM)
Melissa appeared it Sotheby's in Beverly Hills for Platinum Guild International's Women with Heart(TM) celebrity heart pendant auction to raise money for their favorite charities, Melissa spoke on behalf of Planet Hope. More details are available here here. A segment appeared on E! News Daily on the 13th about this.
celebrity-fansites.com
Ben Miller emailed me a short while ago, to let me know that he's started up a section on his site for Melissa, apparently has about 400 photos, and some video clips (I'm typing this on a text terminal, so I can't go to see exactly what is available there), but you can see for yourself at
www.celebrity-fansites.com/stars/melissa_joan_hart/.
Melissa on Kilborn
Melissa appeared on "The Late Late Show with Craig Kilborn" on the 15th February, at 1:05am (unknown time zone). Possibly more info here. Media is available of this one (woo! :-), Boogaloo will have a video available on www.mel-tv.com soon, but until then, there are some zip files floating around, Part 1 (20 Meg) here, and Part 2 (9 Meg) here.
Sabrina on Game Boy Advance
Ubi Soft Entertainment, one of the world's largest video game publishers, and Archie Comic Publications, Inc. along with Viacom Consumer Products, the licensing division of Paramount Television, announced an exclusive licensing agreement for Ubi Soft to develop and publish a game based on the popular television series Sabrina, The Teenage Witch. The title for the Game Boy Advance covers all countries, and is expected to ship worldwide in the fall of 2002. I don't know anymore about it, the format of the game or anything, but you can read more details here.
Melissa parties with Barbie
On the Barbie.com site, there's a scrapbook of photos of Melissa having a party, tips for having a good party, from Melissa, and a few other things. You can view it here.
Old News Purge
Yet again, I've moved everything from last year to a separate page, this one had become too large. You can read the old news from last year here, or there's a link on the bottom of the page, along with links to the news from 2000 and 1999.
---
February 2002
---
No Updates
---
January 2002
---
30th January 2002
Merry Christmas
Yeah yeah, bit late I know, but better late than never :-) Merry Christmas for a few weeks ago, Happy New Year etc, here's a big update (well, it has got about 6 weeks of news in it)
"Sabrina's Perfect Christmas" in UK
David told me that the 2000 season of STTW's Christmas episode was not shown in the UK, as it was supposed to be, maybe you'll see it this year :-)
"Child Star: The Shirley Temple Story" on VHS/DVD
Donald noticed that the Shirley Temple Biogrpahy that Melissa produced (as well as having other roles) is available on VHS and DVD. The VHS is here and the DVD here. Emily Hart stars as the teenaged Shirley. The DVD features an 80 minute audio commentary by Melissa, details about that here.
Melissa's Makeup
There's a page on makeup411.com detailing the makeup that Melissa wears, you can view it here.
29th American Music Awards
Before the 9th January, I was made aware that Melissa would be attending the 29th AMAs to present one of the awards, now that it has passed (was done on the 9th) it's known that Melissa did appear, to present an award. There's a picture of Melissa at the AMAs here.
Clarissa, "This is what Na Na means" album
Apparently the Clarissa and the Straightjackets album, "This is What Na Na Means" is available for download, I used to have this up on my site, but don't have the bandwidth required anymore. You can download it from here. It appears that a VCD of "Drive Me Crazy" is also available there, however I do not condone the downloading of this, since DMC is available for purchase on VHS and DVD, from many places, whereas the Clarissa album has been out of print for many years, and is almost impossible to find.
"Not Another Teen Movie"
Andy tells us that Melissa makes a brief appearance in "Not Another Teen Movie", during the party scene. It's not open over here yet, but I'll probably end up going to see it when it does.
People's Choice Awards
After appearing at the AMAs on the 9th, Melissa appeared at the People's Choice Awards, to present an award. I don't have any pictures or media of this though.
Hollywood Squares
The February 4-8 week of Hollwood Squares will be a "My Valentine Week", and Melissa and Bryan Kirkwood will be appearing together.
Another Season?
From here, details of the finale of the sixth season, and mystery as to whether or not it will be picked up for a seventh. One of the Aunts will be getting married and leaving, most likely "Aunt Hilda" (Caroline Rhea), who has been picked up to replace Rosie O'Donnell as a talk show host.
All That
The episode of All That which aired on Nick on 26th, was scheduled to have Melissa appear as a guest, I'm not aware if she did appear, since that's not shown over here.
"A Walk To Remember"
Melissa was listed as a guest who would be appearing at the premiere of "A Walk To Remember", on the 23rd. I don't have any pictures of this event (yet).
New Melissa Site
Boogaloo has put up a new Melissa site, primarily for the purpose of hosting Melissa Multimedia, mainly video clips. You can visit his site at www.mel-tv.com. You might find clips from the AMAs, People's Choice Awards etc there.
Cribs rerun
The MTV Cribs' clip of Melissa's house was rerun on the 25th.
Guests on STTW
From here, details of the celebrities that will be appearing on STTW, including pop singers Vitamin C (Jan. 23), Carnie Wilson (Feb. 1) and Usher (Feb. 15), country singer Andy Griggs (Feb. 22), former WWF star Joanie Laurer (AKA Chyna), tennis star Andy Roddick and the return of "I Dream of Jeannie" star Barbara Eden.
STAS tapes
A couple of "Sabrina, the Animated Series" tapes have been released, "Salem's World" and "Sabrina in Love". There are two episodes on each tape, and apparently they're available at Best Buy.
America's Funniest People
Melissa should be appearing as a guest co host on the America's Funniest People episode to be shown on the 6th February (ooh, finally, one I didn't miss telling you about), being shown at 2:30AM Mountain Time, on TBS.
---
January 2001
---
No Updates
---
Back to the start page.